MAY FÊTE
Our "May Fête" began in 1966, after our first year as a Montessori School, as a celebration for the parents and children who were here with us. We asked parents to bring what would be appropriate for a pot-luck supper. We provided a theme for the occasion, where the children could wear costumes. We decorated and provided entertainment, so that it would be a party that everyone would enjoy.
That tradition has continued throughout the years, and continues to be something the children look forward to. Many of our graduates usually attend; and reminisce fondly about their days at Aquinas and Old Town. It represents a school year that is nearing an end for parents and children, and a celebration of all that has been accomplished.
50TH ANNUAL MAY FÊTE: CELEBRATING 50 YEARS OF AQUINAS


Saturday, May 16, 2015 at the Aquinas Montessori School
Our May Fête celebration is on Saturday, May 16, 2015 from 4:30 pm to 8:30 pm. We hope that you can join us for this special anniversary.
Our annual May Fête includes food, entertainment and a wonderful opportunity for our community to celebrate together.
To provide for our May Fête Banquet, each family is asked to bring a hot main dish, perhaps an ethnic one, for their family plus two adults, and to bring a side dish for twelve, by class.
Cost of admission is $7.00/adult and $4.50/child that covers drinks, decorations and entertainment. As in the past, you will have the opportunity to make a donation along with your reservation for the May Fête.
If you would like to help with May Fête this year, please call the following committee chairpersons:
Decorating & Entertainment:
Celeste Baucom
Whitney Langone
Set-Up:
Amy Bacon
Diana Lien
Clean Up:
Katya Lawhead
Caroline Altmann
Beverages:
Steve Pellegrino
SILENT AUCTION:
Please use
ONLINE SILENT AUCTION and CATALOG
to bid on your favorite items.
SILENT AUCTION:
The funds raised through the Silent Auction at May Fete will be used for Montessori classroom materials and programs that directly influence the educational experience of our students, such as drama and literature classes.
In honor of our 50th Anniversary and in support of this loving, unique school, we hope that your family will consider supporting both of our fundraising efforts.
MAY FÊTE MAP: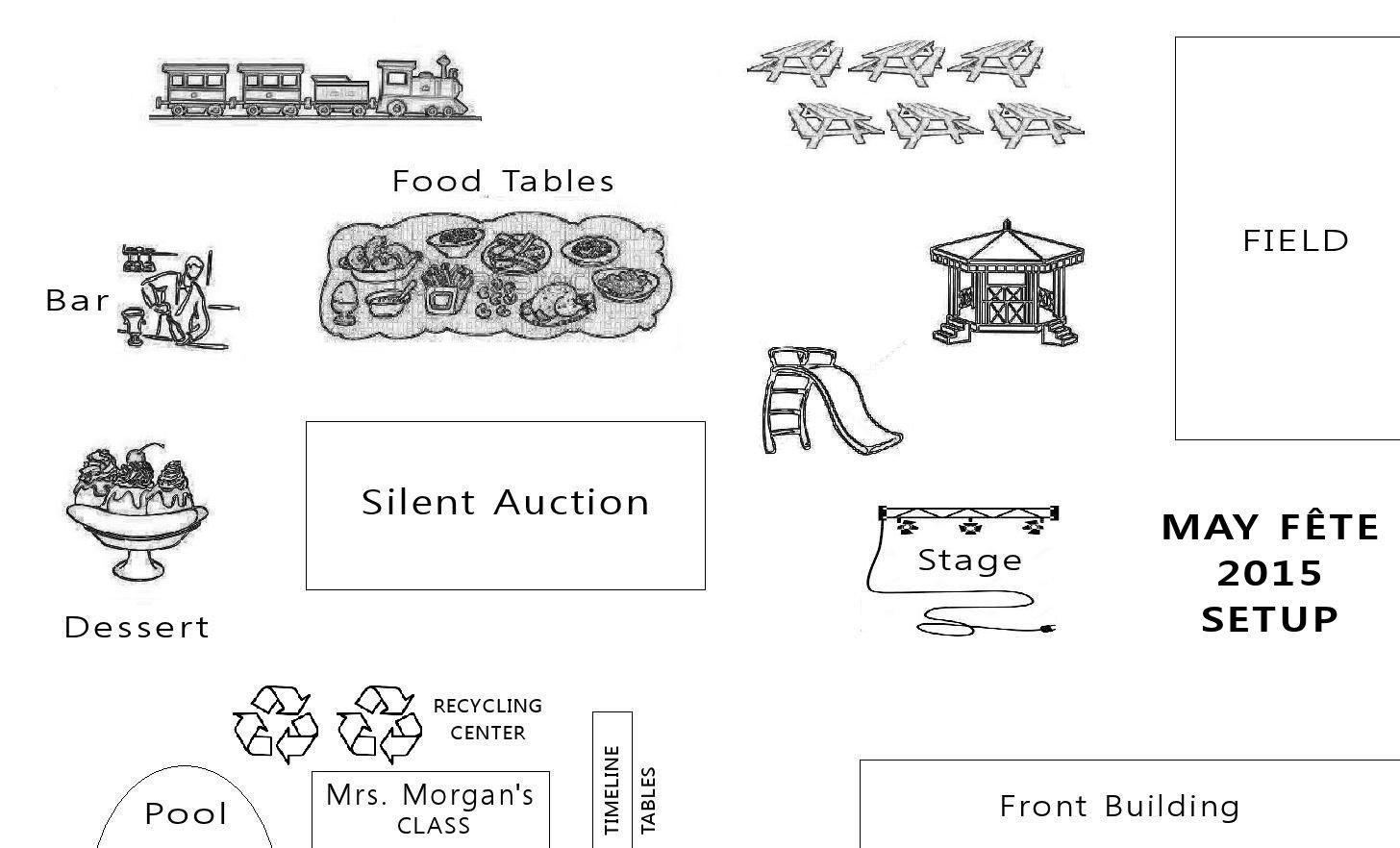 © 1995-2016 Aquinas Montessori School